HAL-CON 2011 Guests of Honor
Robert J. Sawyer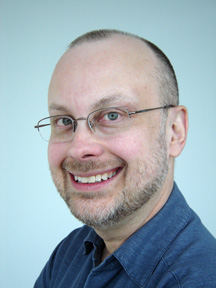 Robert James Sawyer is a Canadian science fiction writer, born in Ottawa on 29 April 1960 and now resident in ississauga. He has published 19 novels, and his short fiction has appeared in Analog Science Fiction and Fact, Amazing Stories, On Spec, Nature, and numerous anthologies.
He has won forty-four national and international awards for his fiction, most prominently the 1995 Nebula Award for his novel The Terminal Experiment; the 2003 Hugo Award for his novel Hominids, the first volume of his Neanderthal Parallax trilogy; and the 2006 John W. Campbell Memorial Award for his novel Mindscan.
Books of Japanese edition
http://twitter.com/RobertJSawyer


http://www.sfwriter.com/

http://sfwriter.com/blog/
HAL-CON 2011 Japanese Guest
Naoyuki Katoh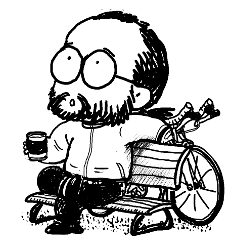 Naoyuki Katoh is a Japanese artist, born in Osaka in 1952 and growing up in Hamamatsu. After he moved to Tokyo, he started his career as an SF artist with work appearing in various SF magazine and on book covers. He is one of the founders of Studio Nue.
He is a member of SFFWJ (SF&Fantasy Writers of Japan) and SFWA (Science Fiction & Fantasy Writers of America).
His prominent Art Book 'Jikukangasho (Time Scape Art)' will be published ia the Apple App Store in late 2010.

SF画家 加藤直之
美女・メカ・パワードスーツ
Laputa Co.,ltd
[Link to Amazon Japan]

SF画家 加藤直之
時空間画抄
Laputa Co.,ltd
[Link to Amazon Japan]

武部本一郎SF挿絵原画蒐集
〈上〉1965~1973
(as Editorial Supervisor)
Laputa Co.,ltd
[Link to Amazon Japan]

[Link to iTunes App Store]
[Link to Laputa Co.,ltd]

機甲天使ガブリエル
Laputa Co.,ltd
[Link to Amazon Japan]

加藤直之
グイン・サーガ画集
Hayakawa Publishing Corporation
[Link to Amazon Japan]
http://twitter.com/NaoyukiKatoh


http://homepage2.nifty.com/NaoKatoh/

http://laputaeditor.seesaa.net/

http://naokatoh.cocolog-nifty.com/