Online Registration
Please send the membership fee to our Japan Post Bank account via Japan Post offices.
Please enter your name, membership type and your email address on the notes field.
Japan Post Bank Giro Account: 00170-2-504307
Account Holder Name: Hal-con Jikko Iinkai
Note:
The reistration will be completed upon the payment. (The overseas members may pay at the door.) Membership rates may change according to the date of the payment.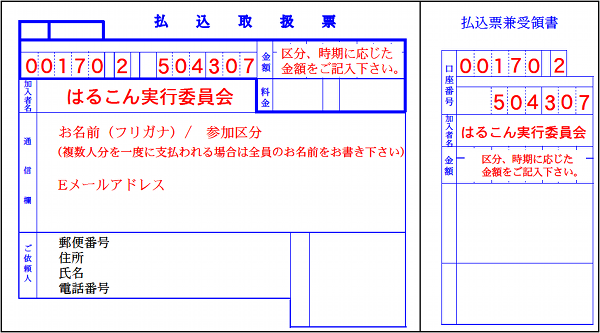 Payment submission form at Japan Post Bank offices:「払込取扱票」 ※please fill in the boxes marked in red.